I'm not feeling the best the past few weeks (worse than my usual not-the-best) so this will be a short and sweet summary.
I've been suffering from serotonin syndrome due to medication interactions that have been going on for some months. As far as doctors can tell I've been building up toxic levels of serotonin since April when I had a medication change, but there is no way to know for sure how long my serotonin levels have been at an unhealthy level.
So many of my symptoms were initially able to be "explained" away as CRPS progression or simply an unknown cause. I've been to many doctor appointments, urgent cares, emergency rooms, and hospitalizations. I am now home and will be in a partial hospitalizational to fully recover my central nervous system that has already been damaged by CRPS.
Well wishes or prayers are still greatly appreciated.
---
Symptoms of Serotonin Syndrome:

-extreme irritability/agitation

-spontaneous or induced clonus (this is different than muscle spasms! which is something I did not originally understand)

-decreased decision-making ability

-spontaneity/impulsiveness

-high blood pressure

-increased sweating

-fevers (may or may not be constant)

-diarrhea

-increased reflexes when induced

-headaches

-muscle rigidity

-incoordination
SEVERE Serotonin Syndrome results in unconsciousness and can lead to death.
From what the physicians at Meriter Hospital and UW Health have informed me it takes many of the medications that raise serotonin or high doses of such medications to get serotonin syndrome. And like always each person's body and chemistry reacts differently.
Medications that when combined or in high doses can lead to serotonin syndrome in some people:

-(Selective serotonin reuptake inhibitors-SSRIs): Celexa, Prozac, Sarafem, Paxil, Zoloft
-(Serotonin and norepinephrine reuptake inhibitors-SNRIs): Trazadone, Cymbalta, Effexor
-(Antidepressants/Tobacco-Addition Meds): Wellbutrin, Zyban
-(Tricyclic antidepressants): Amitriptyline, Notriptyline
-(Monoamine oxidase inhibitors-MAOIs): Marplan, Nardil
-(Anti-migraine medications): Axert, Amerge, Imitrex, Tegretol, Depakene
-(Pain medications): Tylenol with codeine, Fentanyl, Demerol, Oxycontin, Percocet, Percodan, Ultram
-(Mood stabilizers): Lithium
-(Herbal Supplements): St. John's Wort, Ginseng, Nutmeg
-(Over the counter meds): general cough and cold medications
-(Anti-Nausea medications): Reglan, Inapsine, Zofran
-(Antibiotics): Zyvox
-(HIV/AIDS treatments): Norvir
-Illicit drugs specifically: LSD, Ecstasy, Cocaine, amphetamines
*As always I am not a trained doctor by any means, this is not medical advice nor a diagnostic tool. Please consult your doctor or seek treatment immediately if you are having symptoms. Article is original content with information obtained from doctors at UW-Health, Meriter Hospital, and Aurora Medical Center. Additional resources listed below.
I write articles and publish about my struggles and success with chronic illness to help others in the same position as myself. Without other people and bloggers who have gone through CRPS and other health struggles prior to me sharing their experiences I feel that life would be much more of a struggle. This is why I share the "not so good" pictures of myself in the hospital/er/hooked up to IVs or why I write when I have a short-term life threatening side effects to medication, or why I blog life hacks for when you have minimal energy or low spoons.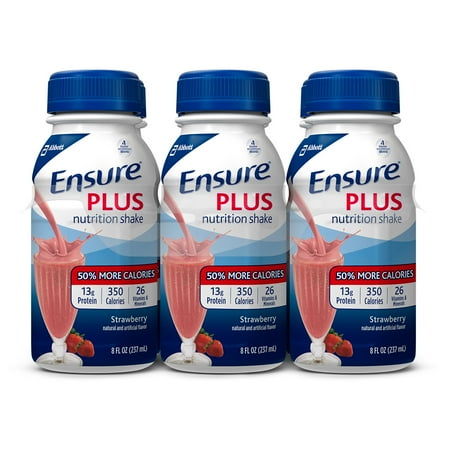 {Ensure for Nutritional Replacement-Walmart *Affiliate link. Purchases made through links on my blog do result in commission. This commission helps to pay for much-needed medications and doctor visits.}
---
More Resources on Serotonin Syndrome:
https://www.webmd.com/depression/guide/serotonin-syndrome-causes-symptoms-treatments#1
https://www.mayoclinic.org/diseases-conditions/serotonin-syndrome/symptoms-causes/syc-20354758
https://www.healthline.com/health/serotonin-syndrome
https://www.ncbi.nlm.nih.gov/pmc/articles/PMC3865832/
https://medlineplus.gov/ency/article/007272.htm